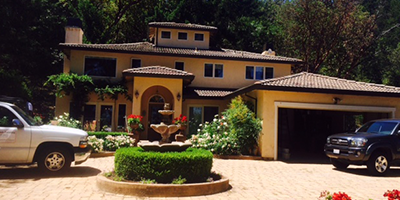 In business since 1998, Marco Coton Painting has earned a solid reputation for "Remarkable Customer Service." We know the Petaluma, CA community, and we understand your painting and home improvement requests. When you need interior or exterior painting services for your residential or commercial property, you want dependability, professionalism, and expertise. We have the skills to beautify your home or business with that freshly-painted look.
Complete customer satisfaction is our objective. With remarkable expertise, our crew has what it takes to bring you world-class workmanship. In addition to bringing out the beauty of your living or workspace, painting your walls a new color can introduce an exciting new element of design. We help you transform your drab, dull areas into inspiring spaces with the latest shades and finishes.
Because we are specialists, we guarantee marvelous results and long-lasting looks. With our services, we never forget that we are in your home or business. Our staff strives to minimize the impact of our work on your everyday activities. You can relax as our capable team carries out the work in a respectful and unobtrusive fashion. From the first steps to the finishing touches, we take care of every facet of your project.
Our free estimates are easy to understand, giving you at-a-glance information for complete peace of mind. When we complete the job, on time and on budget, our cleanup services will ensure that your home or business is left in pristine condition. When you want to bring aesthetic appeal to the exterior of your company, use Marco Coton Painting.